Product Applications
Use in diesel engines and, where appropriate, gasoline engines requiring any of the following specifications:
Product Application Specs
• API CK-4/SN, CJ-4, CI-4+, CF
• Volvo VDS4.5, VDS4, VDS3
• Mack EOS-4.5, EO-O
• Renault RLD-4, RLD-3
• Cummins CES20086, CES20081
• Caterpillar ECF-2, ECF-3, ECF-1-a
• DDC 93K218, 93K215, 93K214
• DFS 93K222
• ACEA E9, E7
• MB 228.31
• MAN 3575
• MTU Type 2.1, II, I
• JASO DH-2
• Deutz DQC III-10LA
• Ford WSS-M2C171-F1
Product Description
Maximum Engine Protection - Wear on rings and cylinder liners leads to increased oil consumption and loss of compression, resulting in reduced horsepower and fuel economy. Independent testing shows AMSOIL Signature Series Max-Duty delivers 6X more wear protection*, delivering the security of providing your diesel the extra protection it deserves.

*Based on independent testing in the Detroit Diesel DD13 Scuffing Test for specification DFS 93K222 using a 5W-30 as worst-case representation.
Viscosity Control
Using top-tier synthetic base oils, AMSOIL Signature Series Max-Duty is naturally resistant to oxidation and the thickening effects of soot contamination. That, along with boosted detergent/dispersant additives, keeps soot particles suspended independently, helping prevent the formation of larger, wear-causing particles. Viscosity increase is minimized and soot-related wear is controlled. Lower volatility also helps Signature Series Max-Duty retain its viscosity after high-temperature service for maximum engine protection and efficiency.
Excels in Extreme Temperatures
AMSOIL Signature Series Max-Duty Synthetic Diesel Oil resists thermal (heat) breakdown better than conventional and competing synthetic diesel oils. Unlike conventional oils, Signature Series contains no wax, staying fluid in sub-zero temperatures for easier starting, improved oil flow and reduced wear. Signature Series 0W-40 (DZF) has a broad viscosity range that offers 4X better cold-cranking ability than a 15W-40, making it excellent for use in both hot-operating engines and cold-weather starting extremes.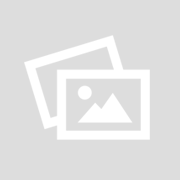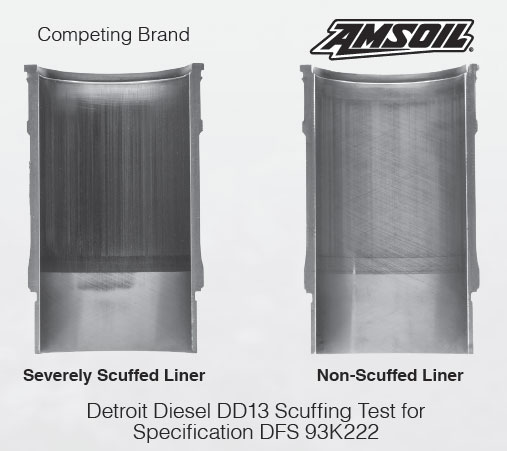 Minimizes Oil Consumption
AMSOIL Signature Series Max-Duty has a low rate of volatility (burn-off), reducing oil consumption during operation and passing less oil vapor into the combustion chamber. It provides up to 76 percent less oil consumption than required by the API CK-4 standard in the Caterpillar-1N oil consumption test.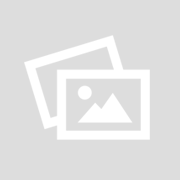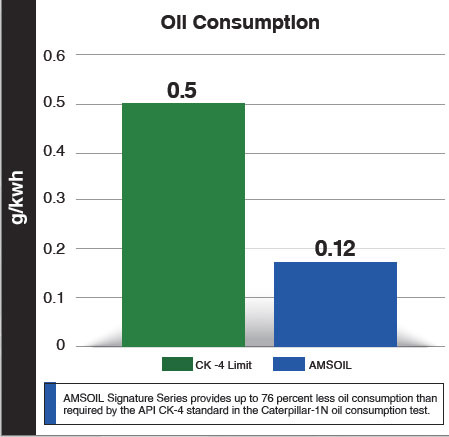 COMPATIBILITY
AMSOIL Signature Series Max-Duty Synthetic Diesel Oil is compatible with other conventional and synthetic engine oils. Mixing AMSOIL diesel oils with other oils, however, will shorten the oil's life expectancy and reduce the performance benefits. AMSOIL does not support extended drain intervals where oils have been mixed.

Aftermarket oil additives are not recommended for use with AMSOIL synthetic diesel oils.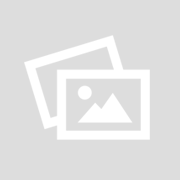 SERVICE LIFE
Diesel Engine Service Life

Heavy-Duty On-/Off-Road: Three times (3X) OEM1 recommendation, not to exceed 60,000 miles/600 hours or one year, whichever comes first.

Turbodiesel Pickup: Two times (2X) OEM1 recommendation, not to exceed 25,000 miles or one year, whichever comes first.

Gasoline Engine Service Life
Two times (2X) OEM1 recommendation, not to exceed 15,000 miles or one year, whichever comes first.

Drain intervals may be extended further with oil analysis.

Refer to your owner's manual for OEM drain interval recommendations and guidelines for severe and normal service.

Note: Extended drain intervals are not recommended for performance-modified engines, when using biofuels containing more than 10 percent ethanol or 15 percent biodiesel (B15) or for 2007-2009 Caterpillar* C13 and C15 on-highway engines. Extend drain intervals beyond OEM recommendations in these instances only with oil analysis. Note: 2007-2010 Dodge**, Ford** and GM** turbodiesel pickups are also not recommended for extended drain intervals when using DTT.
HEALTH & SAFETY
This product is not expected to cause health concerns when used for the intended application and according to the recommendations in the Material Safety Data Sheet (MSDS).
Click here to view the MSDS Data Sheet for AMSOIL DTT.
Keep out of the reach of children. Don't pollute. Return used oil to collection centers.