Product Applications
Use in performance-modified diesel engines that require any of the following specifications:
Product Application Specs
• API CK-4, CJ-4, CI-4+, CH-4
• Cummins 20081/20086
• Mack EO-O/EOS-4.5
• Volvo VDS3/VDS4/VDS4.5
• Caterpillar ECF-2, ECF-3, ECF-1-a
• Renault RLD-3/RLD-4
• Chrysler MS 10902
• Ford WSS-M2C171-F1
Product Description
Whether competing in sled pulls, drag races or dyno challenges, competitors using DOMINATOR Competition Diesel Oil enjoy the confidence and security that come with providing their diesel trucks maximum protection and performance.
Wear Protection
Racing and high-performance diesel engines are modified to deliver maximum horsepower and torque. Their powerful designs create shearing forces that can cause oils to lose viscosity, leaving bearings, pistons and other components vulnerable to wear and failure. DOMINATOR 20W-50 Competition Diesel Oil delivers 50 percent more film thickness* to withstand high cylinder pressures and protect against wear. It is heavily fortified with zinc and phosphorus anti-wear additives to provide additional protection against scuffing and wear in severe conditions.

*compared to the 3.5cP HTHS limit for SAE 15W-40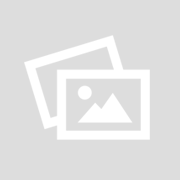 Viscosity Control
High-horsepower diesel engines push a lot of fuel, leading to fuel dilution. Fuel reduces the oil's viscosity. As the oil becomes thinner, it compromises the lubrication of critical components, increasing wear. DOMINATOR Competition Diesel Oil's robust formulation helps offset the damaging effects of fuel dilution by maintaining its protective viscosity longer.
Withstands Turbocharger Heat
Over time, turbos can suffer reduced performance or catastrophic failure. DOMINATOR Competition Diesel Oil is designed with an extremely durable 20W-50 synthetic formulation that contains maximum levels of oxidation-inhibitor additives to resist harmful oxidation and provide exceptional resistance to deposit formation, preserving turbocharger performance and life.
COMPATIBILITY
DOMINATOR 20W-50 Competition Diesel Oil is compatible with other conventional and synthetic engine oils. Mixing AMSOIL diesel oils with other oils, however, will shorten the oil's life expectancy and reduce the performance benefits. AMSOIL does not support extended drain intervals where oils have been mixed.

Aftermarket oil additives are not recommended for use with AMSOIL synthetic diesel oils.
SERVICE LIFE
DOMINATOR Competition Diesel Oil provides lasting protection for multiple events. Use oil analysis to determine appropriate drain interval.

Note: When not competing, follow OEM1 drain intervals or extend drain intervals with oil analysis.

1Refer to your owner's manual for OEM drain interval recommendations and guidelines for severe and normal service.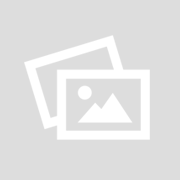 HEALTH & SAFETY
This product is not expected to cause health concerns when used for the intended application and according to the recommendations in the Material Safety Data Sheet (MSDS).
Click here to view the MSDS Data Sheet for AMSOIL DCO.
Keep out of the reach of children. Don't pollute. Return used oil to collection centers.