How to Order?
|
Online Store
|
Wholesale Accounts
Product Listing by Category
|
Become an AMSOIL Dealer
NGK V-Power Spark Plugs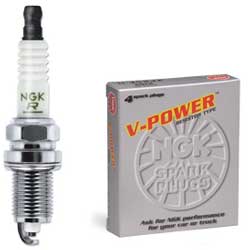 NGK V-Power spark plugs offer higher performance in auto/light truck applications than the standard plug. The V-Power electrode lowers ignition system voltage requirements and provides better protection against fouling, greater ignitability and improved performance over conventional spark plugs.
Product Code:
NGK_VPOWER
• Brand:
NGK
Product Details
Reviews & Rating
Share your AMSOIL Experience
by writing a review