How to Order?
|
Online Store
|
Wholesale Accounts
Product Listing by Category
|
Become an AMSOIL Dealer
NGK Commercial Spark Plugs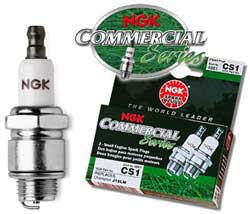 NGK Commercial series spark plugs are specifically designed for commercial and other small engine applications, including lawn equipment, trimmers, pumps and generators. Their easy starting, anti-fouling design helps deliver longer life in heavy-duty and commercial applications.
Product Code:
NGK_COMMERCIAL
• Brand:
NGK
Product Details
Reviews & Rating
Share your AMSOIL Experience
by writing a review